Parent Teacher Association
Debbie Walsh Collins (2022-23)
Mary Prendergast (2021-22)
Mary Prendergast (2020-21)
Catherine O'Riordan (2013-14)
Midleton College Parent-Teacher Association (PTA)
Welcome to the Midleton College Parent-Teacher Association (PTA), where collaboration, engagement, and shared responsibility come together to enhance our children's educational experience. Our PTA is a vital link between parents, teachers, and the broader Midleton College community.
Our Mission
The PTA's mission is to foster a strong partnership between parents and teachers to support the academic and personal development of all students at Midleton College. We believe in the power of working together to create a nurturing and inspiring environment.
Monthly Meetings
Our PTA meetings are held monthly and provide an opportunity for the committee to orgainise its work. These gatherings are an opportunity to:
Share Ideas and Concerns: Open dialogue between parents and teachers ensures that everyone's perspectives are considered.
Coordinate Events and Programs: Plan and organize various activities that enrich the school's culture and community spirit.
Stay Informed: Receive updates on school policies, curriculum changes, and upcoming events.
Build Community: Strengthen the bonds between parents, teachers, and the school administration.
Get Involved
Participation in the PTA is open to all Midleton College parents and teachers, and we encourage you to become an active member. Here's how you can get involved:
Join the PTA Committee: The Committee is elected at the PTA AGM in October each year.
Volunteer: There are numerous opportunities to volunteer, whether in planning events, supporting school functions, or contributing skills and expertise.
Stay Connected: Subscribe to our newsletter and follow us on social media channels to stay up-to-date on PTA activities and announcements.
Contact Us
We welcome your ideas, questions, and feedback. Please don't hesitate to contact us at pta.committee@midletoncollege.ie.
Together, we make Midleton College an extraordinary place to learn and grow. Thank you for your continued support and collaboration.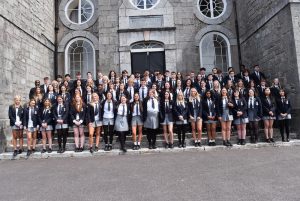 Today, we gathered with pride and mixed emotions to celebrate our Form 6 students at their Farewell Ceremony. It was a moment filled with nostalgia,
Read More »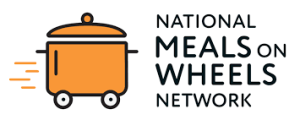 As the festive season approaches, Midleton College is embracing the spirit of giving with a special collection drive for Meals on Wheels. We're calling on
Read More »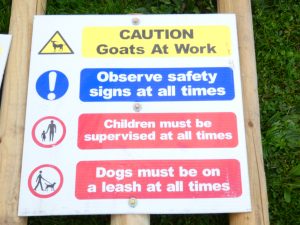 Midleton College is thrilled to announce an upcoming week of sustainability, education, and environmental stewardship as William Walsh and his herd of goats join us
Read More »