Extracurricular Activities
Extracurricular Activities at Midleton College
At Midleton College, we believe that education extends beyond academics, and extracurricular activities play a vital role in our students' personal growth and development. Our diverse range of clubs and activities provide opportunities for creativity, collaboration, critical thinking, and community engagement. Explore the various opportunities below:
Maths Club
For those passionate about numbers and problem-solving, the Maths Club offers a stimulating environment to explore mathematical concepts, participate in competitions, and collaborate on projects.
Spanish Club
Immerse yourself in the vibrant culture and language of the Spanish-speaking world. Spanish Club members engage in language practice, cultural exploration, and festive celebrations.
Homework Club
Need assistance with assignments or a quiet place to focus? The Homework Club provides support and resources to help students excel in their studies.
Debating
Develop critical thinking, public speaking, and persuasive skills by participating in our dynamic Debating Club. Engage in lively debates, hone your argumentation techniques, and join competitive events.
Music
Whether you play an instrument, sing, or simply appreciate music, our Music Club offers various opportunities to perform, compose, and enjoy music together.
Application for Music Lessons can be found here https://midletoncollege.wufoo.com/forms/m11e5dko0h5yl9g/
Drama
Explore the world of acting, directing, and stage production with our Drama Club. Participate in performances, workshops, and creative expression.
Cookery Club
Discover the joy of cooking and baking with the Cookery Club. Learn culinary techniques, explore international cuisines, and enjoy delicious creations.
Art
Unleash your creativity and artistic talents in our Art Club. Experiment with different mediums, collaborate on projects, and participate in exhibitions.
Charity Work
Make a positive impact in the community through meaningful charity work. Engage in volunteering, fundraising, and initiatives that make a difference.
Science & Tech Club
Explore the fascinating world of science and technology. Participate in experiments, coding projects, robotics, and more.
Chess Club
Sharpen your strategic thinking with the Chess Club. Participate in friendly games, tournaments, and learn from experienced players.
---
Extracurricular activities at Midleton College provide a nurturing space for students to discover their passions, develop skills, and connect with like-minded peers. We encourage all students to explore and engage with these enriching opportunities.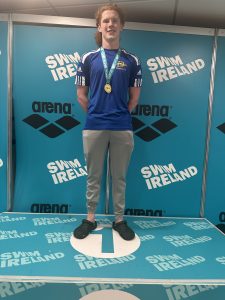 In July, TY Student Noah participated in the Irish Summer National Championships held at the National Aquatic Centre in Dublin. He secured three National titles
Read More »